Festung Guernsey is an initiative instigated by professional groups and individuals with an interest in WWII fortifications with support from the States of Guernsey Museum Services.
OUR AIM
Our aim is to make available to the public, visiting historic societies and academics examples of the most important fortifications built in Guernsey by the German occupying forces between 1940-45.
SHOP
Festung Guernsey have a range of products available to purchase online via our Paypal store including publications, clothing and original wartime relics. Find out more in our shop.
CONSULTANCY
Festung Guernsey provides a consultancy service to Estate Agents, Surveyors, The Legal Profession, Property Owners and Historians. Broad expertise and extensive archive material enable us to offer comprehensive advice. For more information please contact us.
FORTIFICATION TOURS
Festung Guernsey can cater for groups wishing to tour those fortifications not normally open to the public. We can also carry out bespoke tours for larger groups. For more information please contact us.
HOW TO GET INVOLVED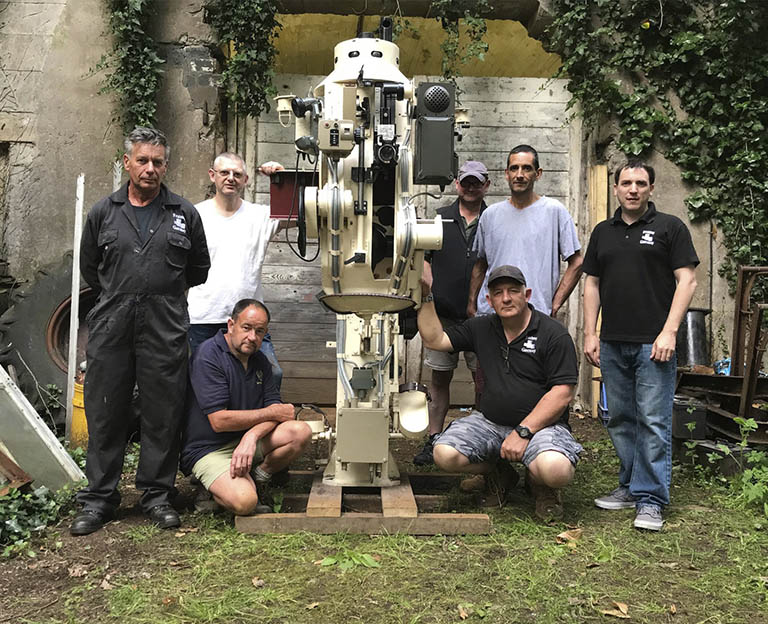 VOLUNTEERING OPPORTUNITIES
Festung Guernsey meet on a regular basis and are always looking for new volunteers to join the group. We normally meet on a Saturday morning from 9am – 1pm or a Tuesday night from 7pm. If you would like to find out more about our opportunities then please take a look at our Job roles here, if they are of interest then please contact us via our contact page or via Facebook here.
Share this...