Health Connections welcomes three Guernsey artists and makers to share their stories and passion.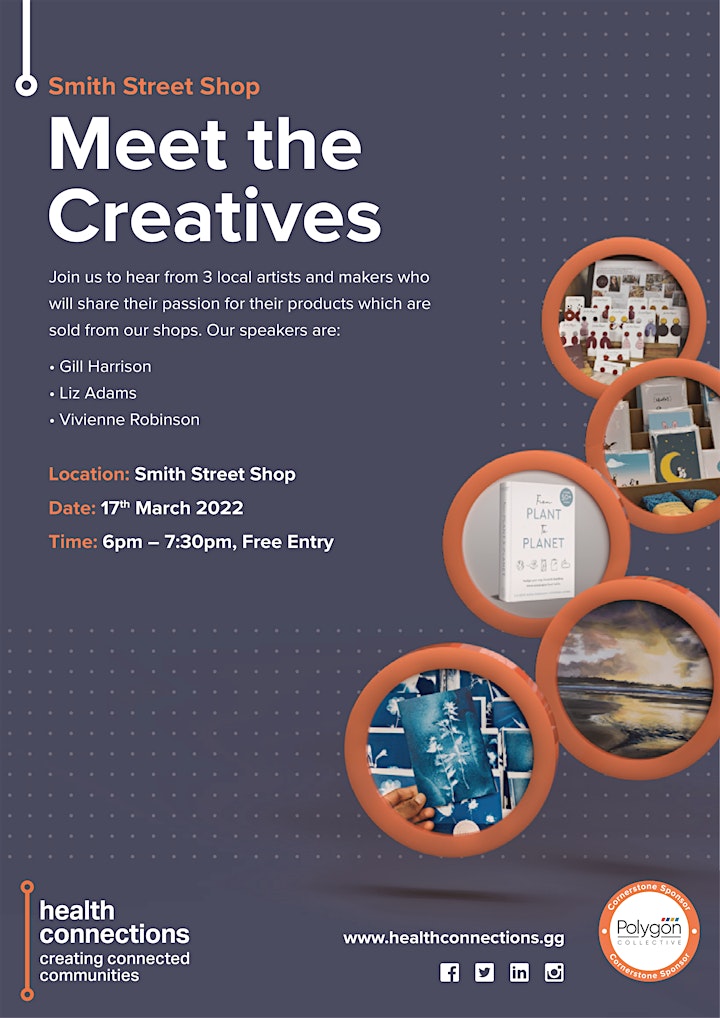 Welcome to our 'Meet the Creatives' quarterly events in partnership with Polygon Collective.
Join us to hear from, and meet, three local artists and makers who will share their stories and passion for their products sold from our shops.
Speakers for this quarter's event on Thursday 17th March from 6-7.30pm at our charity shop Preloved, Smith Street where we will hear from:
🟠 Gill Harrison
🟠 Liz Adams
🟠 Vivienne Robinson
Everyone is welcome! We would love to meet you and share some of our Community's extraordinary talent with you.
Please register for this free event on Eventbrite.
Kindly supported by Polygon Collective who share our appreciation of the artists' creative stories and it is our pleasure to have them alongside us to run this series of free events.
#CreatingConnectedCommunities #MeetTheCreatives